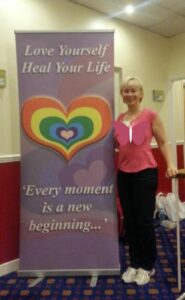 Hi, my name is Sari Suvanto and I am a certified LCF Life Coach, Heal your life (Louise Hay) teacher, Licensed Practitioner of NLP and Theta Healing Practitioner. Also I've done Reiki 1 and Meta Health Practitioner courses.
I'm a tech-savvy and love to help clients to build their online businesses.
After working for 19 years in Nokia in Human Resources Development and Information Technology, I focused on websites and digitalization.
In addition to web design, I have a strong background in personal development and have trained in various methods, including Heal Your Life, Life Coach and NLP Practitioner. I strongly believe in positive thinking and that we can all achieve our dreams when we set goals and create a clear path to achieve them.
I am excited to combine my skills and experience to help you create an impactful and inspiring presence online. Whether you're an entrepreneur looking for a great website for your business, or you're looking for direction and inspiration in your life, I'm here to help.
Together we can create something meaningful and amazing! I'm ready to help you achieve your goals and shine online. Feel free to contact me and let's plan your journey to success and prosperity together!
Events organizd by me in the media